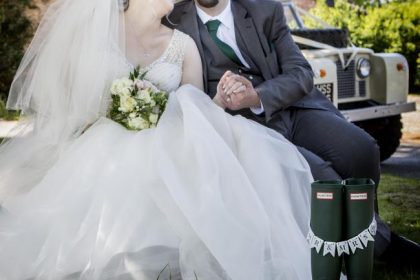 A BRIDE whose anxiety was threatening to spoil her big day managed to make it down the aisle – after turning to hypnotherapy.
Rudheath couple Danny and Bryony Pearson tied the knot on a 'magical' day back in May, thanks to long-term friend David Webb of Mid-Cheshire Clinical Hypnotherapy providing the treatment.
Bryony, 28, who has suffered from anxiety for a number of years, began to feel particularly panicky in the build-up to the big day, eventually consulting a doctor on how to overcome her fears.
She said: "Hypnotherapy was one of the options suggested. I have been speaking to David about hypnotherapy for a while and I decided that I would give it a go.
"I had nothing to lose at that stage – it wouldn't make me feel any worse, but it could potentially help."
And after four 90-minute sessions, along with the use of self-hypnosis techniques in between, Bryony was able to enjoy her big day to the fullest.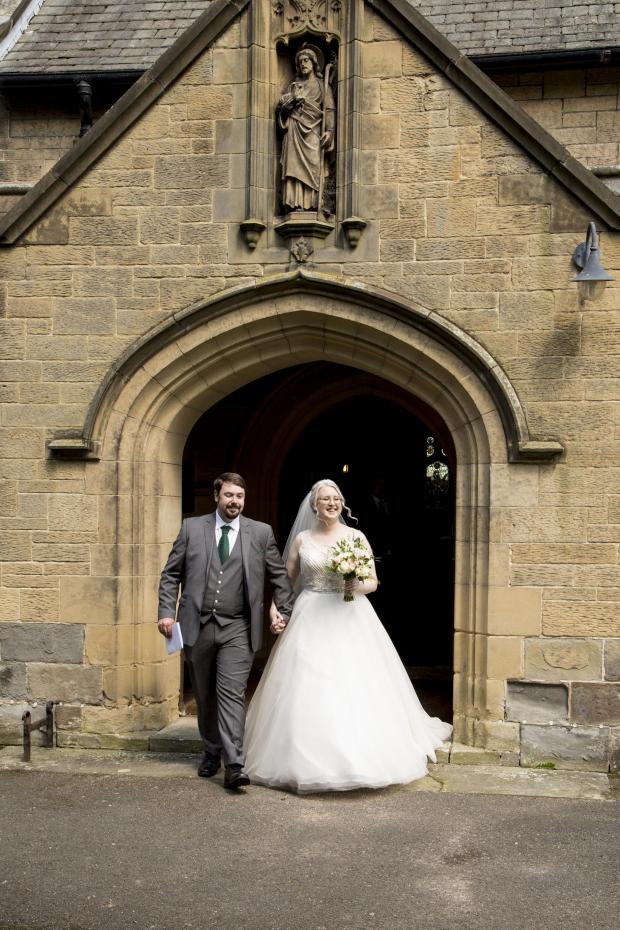 Bryony used a technique of assigning 'markers' to key parts of the day.
Before walking down the aisle she located a pre-assigned piece of stonework she had associated with happy memories, and took time during the reception to absorb all that was going on.
She said: "I was able to enjoy to whole day, and the next morning I found David and gave him a big hug.
"I don't think the day would have gone that well without taking those moments and a few deep breaths.
"I am a convert. I was a bit hesitant – I didn't know how well it would work on me. It also took a lot of encouragement from my now husband. I tend to research and dither, and he said, 'just give it a go'.
"On the day he could see me enjoying myself, which meant he didn't have to look after me and could relax.
"I don't know how he did it. I'm still shocked at how magical my day was."
Twenty-nine-year-old David, who is based at the Rosebank Sports Wellbeing Centre, is a friend of Danny's from school and has known Bryony since the couple got together a decade ago.
His techniques involve engaging the subconscious mind to change conditioned habits and create new ones.
He said: "Bryony was really responsive straight away. It was quite a unique case.
"It's nice that they had faith in me and that I was able to play a part in their wedding. They were both really grateful."
Danny, 30, added: "It couldn't have been a better result for us – I was really pleasantly surprised because I hadn't seen how she was coping in the build-up."
Source/Fonte: //www.northwichguardian.co.uk/news/18000942.bride-turns-hypnotherapy-overcome-anxiety-fears-walk-aisle/

Northwich Guardian by Ned Bristow Reporter